The Scarecrow Art Studio in the Great Smoky Mountains
After 40+ years traveling the US, painting on motorcycles for dealers and customers at rallies and dealerships in more than 40 different states,
I do most of my artwork today at my studio in the Great Smoky Mountains of North Carolina.
Many customers will ride their bikes here, get their artwork done and ride around our beautiful, windy, mountain roads.
Others will bring their bikes in a trailer and many more will simply ship the parts here for custom artwork and stripes.
I do not have the opportunity to attend many events anymore, as there is plenty of work here at home.
I am often asked why I am not at a certain events any longer.
Some of the major events are listed below if you want to read further down for more details.
I am available by appointment at the Scarecrow Art Studio in Bryson City, NC.
Come here in person for custom, one-on-one service or send me your parts to be painted.
My wife and I also own an Inn on the property (
www.CalhounHouse.com
) with the Scarecrow Art Studio.
We offer special discounts at the Inn for Scarecrow customers if you need a place to stay while you are here.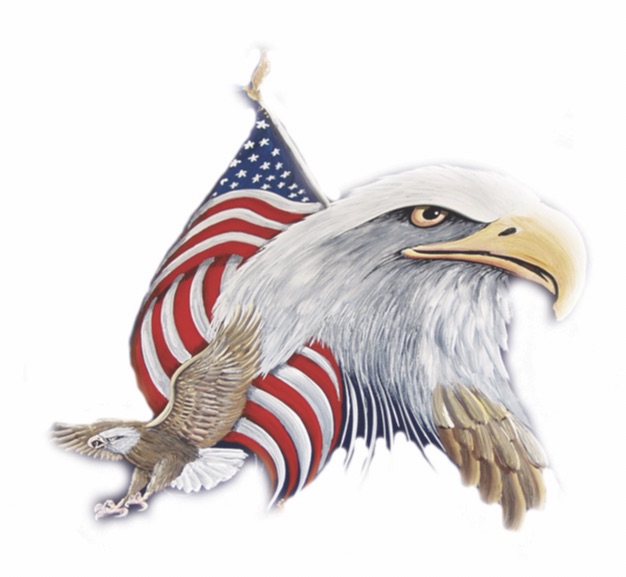 Daytona Bike Week
I set up and painted a lot of bikes at Daytona all thru the 80s, 90s and early 2000s.
I worked outside Miller's in South Daytona during the early years.
Bikes would be parked along US Hwy 1 for miles.
Today Miller's is gone totally.
In the late 90s, I moved over to the HOG vendor tent at the Ocean Center.
HOG had an invitation only vendor tent and, just like when we were at Miller's, we stayed very busy.
Today the HOG vendor tent is gone also.
When HOG shut down the HOG vendor tent, I tried several other locations but, unfortunately, as the crowds in Daytona dwindled, the vendor fees did not. Sadly, I no longer attend this rally as a vendor.
Sad because I love Florida!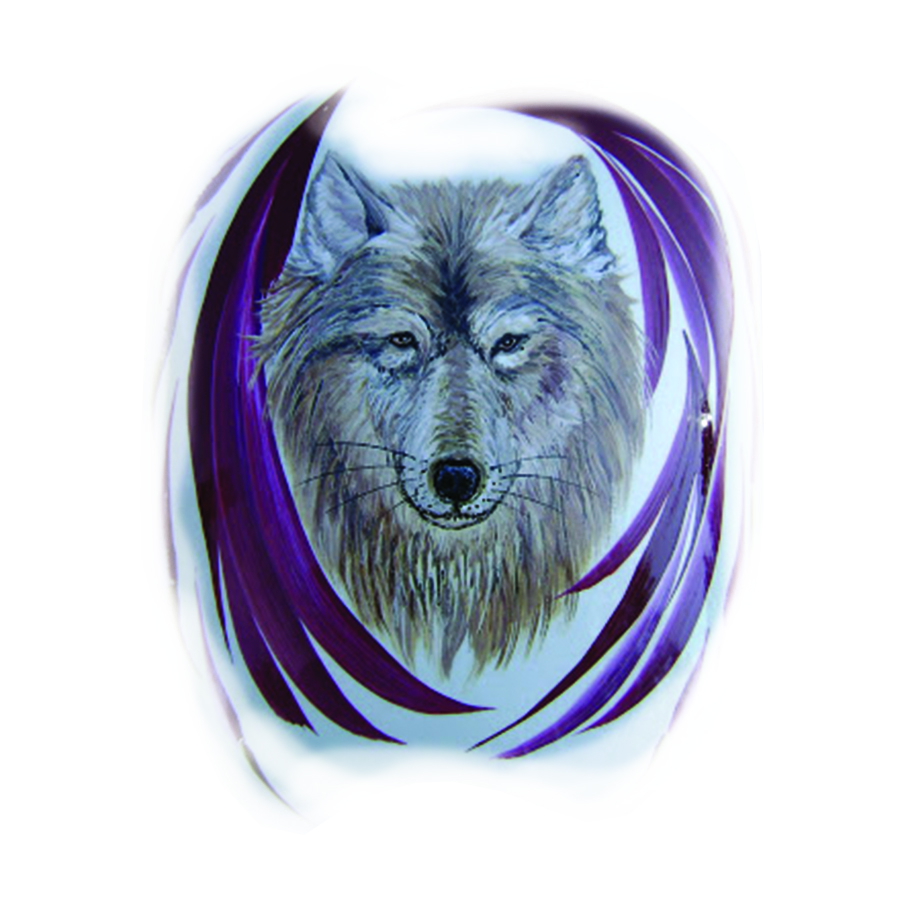 Wing Ding
Wing Ding was the annual National Rally for Gold Wings.
It traveled to different cities each year and we worked at every Wing Ding rally from 1984 - 2020.
For the first 4 years we worked exclusively in motorcycle dealerships, painting new bikes and customer bikes.
In 1984 we decided to try working at our first large national motorcycle rally, the Wing Ding, at the Tan-Tar-A Resort in Lake of the Ozarks, Missouri. Prior to 1984, the event had given an exclusive to only 3 pin-stripers. This was the the first year they had opened it up to other artists and
pin-stripers. It would be an understatement to say we were very busy for the entire show. Needless to say, it did not sit well with the anointed 3 and by 1985, when the show moved to Knoxville, TN for the first time, we were refused a vendor space at the main venue. However, we still worked all week at a local Honda dealership in Knoxville.
Fortunately, a large number of members voiced their objections to this exclusion policy and in 1986 we were back working at the main venue again. The Wing Ding promoters opened the vendor spaces to anyone after that and one year in Tulsa, OK they had 22 pinstripes and artists. Over the years, I was able to convince the promoters that the pin-stripers were an attraction as well as a vendor. They realized that riders liked watching the pin-stripers work and, over time, we were placed in a more prominent location where people could watch.
We worked as a vendor in the main vendor area at every Wing Ding until the Covid year of 2020.
2022 was the last year for the Wing Ding rally as the promoting organization, GWRRA, dissolved.
We enjoyed the Wing Dings because we were visiting a different city each year. Many of them were held over the 4th of July and most of the cities would put on an elaborate fireworks display.
Huntsville, AL even gave the vendors a tour other NASA Space
Flight Center. Some fun times and good people.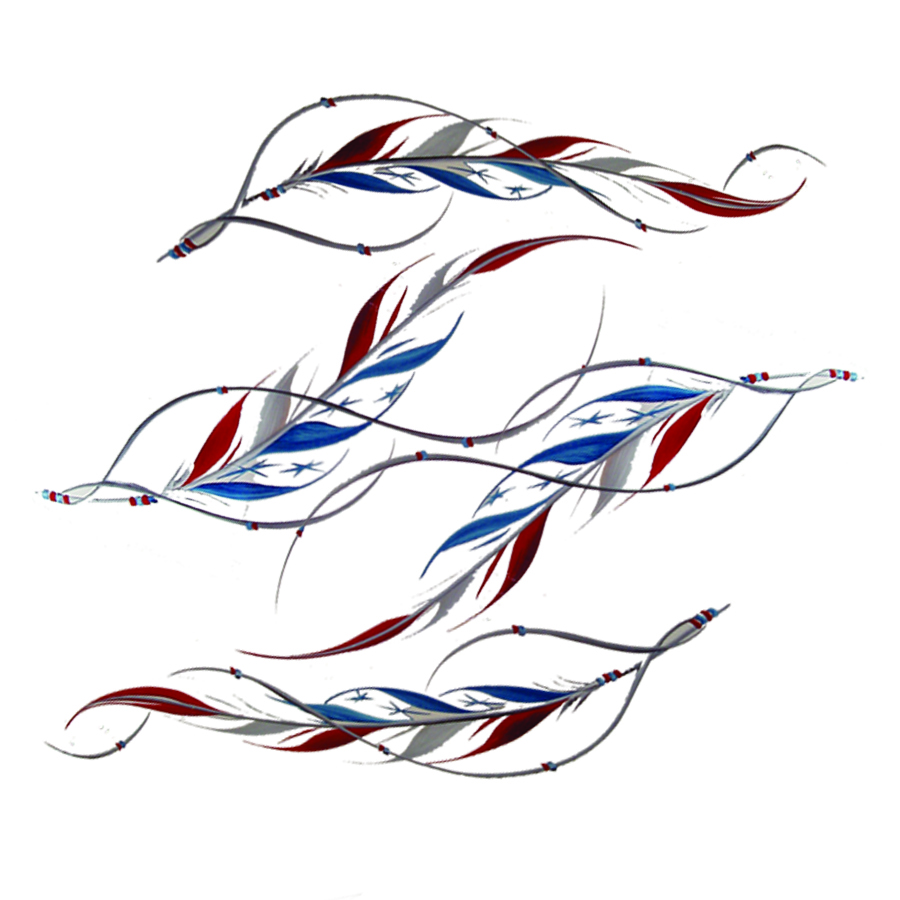 Niehaus Cycles Customer Appreciation Days
In 1982 I met Bill Niehaus at Niehaus Cycles in Litchfield, IL. This was the start of a 40 year friendship with all the Niehaus family, who are still running that business today. I offered Bill a chance to put some of my artwork on his new bikes and he asked me if I could stay through the weekend. Bill was great guy! He was also quite a promoter.
This happened to be the weekend for his annual open house. Bill would bring Playboy Bunnies in from the Playboy Club in St. Louis. They were quite a draw. (Each Playboy Bunny had an escort who was also a Bunny, just not in costume). One year Charlie came riding up on his brand new, powder blue, Gold Wing.
"Where's your wife, Charlie?" "Oh, she's coming up in the car. I hurt my back and can't ride a passenger right now."
A few hours later there goes Charlie riding by with the Playboy Bunny on the back of his bike.
That Playboy Bunny must have made his back feel better.
I would spend several weeks a year at this store. Their annual event turned into the Niehaus Customer Appreciation Days. It would draw riders from all over the midwest, with vendors, food and, of course, Scarecrow painting on bikes inside the front door. This event ended with the Covid year of 2020 also but we had a lot of fun there and made a lot of good friends. I painted on a LOT of motorcycles in this store over the 40+ years.
A revised edition of the new Gold Wing rally is being held at Niehaus Cycles in July, 2023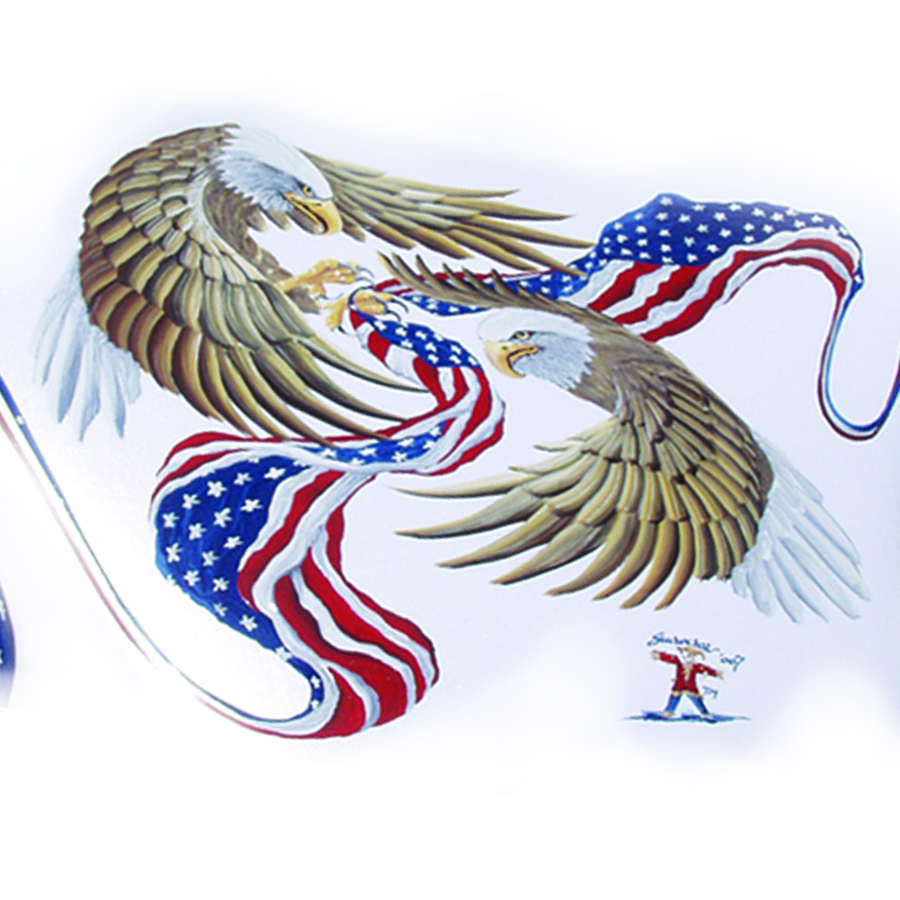 Sturgis Bike Week
I painted bikes at the Sturgis/Black Hills Rally for 22 years.
I worked in the HOG Vendor tent in Rapid City at the Civic Center for 13 years, thru the 90s and 2000s.
One year HOG moved the HOG Vendor tent from behind the Civic Center to the other side of the building.
It took some people 2 years to realize we were still at the same venue.
That is the main problem with relocating at the Black Hills Rally.
There is a 50 mile radius of vendor locations around Sturgis.
When you change locations at Sturgis, it takes time for your existing customers to find your new location.
When HOG shut down the HOG Vendor tent, I had an invitation to relocate to 3 Forks in Hill City, SD.
Eventually people realized this was my new location and I worked at this venue for another 9 years.
Unfortunately 1 of the 2 owners had an accident and went into a coma.
His son, our contact person for the vendor mall, was shut out of the business and the vendor mall.
There is too much uncertainty here now and I am too old to try to establish a new location again.
So unfortunately, as a result, I have stopped setting up at the Sturgis Rally.
Sturgis is one of the few rallies that still draws big crowds and we love the Black Hills, but it is what it is.
I do not expect to be painting at the Sturgis/Black Hills Rally anytime in the future.
Thank you to all the hundreds of customers who supported me while I was there.